Home loans up to $470,000
Low-interest starting from 2.61%
Repayment up to 25 years
In-page navigation
---
Author IMB. Screenshot of IMB website.


[Accessed April 12, 2018]
IMB – Reach your financial goals
We have a growing branch network throughout, Melbourne, the ACT, NSW South Coast, Sydney, and Illawarra. We have placed a lending specialist in every branch as well a team of mobile lending specialists who will call on you.
At our locally based call centre, there is a team of professionals who are just a call away as our IMB members enjoy access to free automated phone and internet banking
Assisting you with your financial goals
IMB was founded in 1880 and have been assisting individuals to achieve their financial goals for 138 years; we offer a full range of banking solutions that include home and personal loans, term deposits savings and transaction accounts.
Business banking, business finance and financial planning, we are also able to arrange a wide range of insurance and travel products.
Essentials home loan
A life-of-loan discount off the standard variable rate with flexible repayment options, plus there are no monthly account keeping fees. A win-win option.
We give you valuable information
It's very exciting when you first start thinking of buying your first home and then putting everything into action but at the same time, it can be quite daunting.
We have put all the information as a guide for you to understand all about buying a home as well as the loan process and a checklist to walk you through this memorable time of your life. IMB has the tools to assist you in choosing the right home loan; there are also some great calculators to find out how much you can borrow and more.
We offer a wide range of home loans and features for you to choose from:
Life of loan interest rate discounts – This option helps you to keep your loan repayments low
Competitive fixed loan rates – Gives you peace of mind and a good night's sleep
Introductory rate discounts – Helps you to settle into your new home loan comfortably
100% Offset Account – A good option to think about because it makes all your money work towards paying off your mortgage quicker
Packaged home loans – gives you a total banking solution
Don't go at it alone – IMB is here to assist you in finding the best option for your new home
IMB – Home loan
Loan Type

Home loans

Interest Rate

2.61 – 5.52% p/a

Loan Amount

up to $470,000

Repayment

1 year to 25 years
Benefits of IMB
Choose between home loan options
Make extra payments and

pay off your loan sooner
Low loan

repayments
---
IMB – Flexible and affordable home loans
If there is a likelihood that of moving to another home that's better suited to your changing lifestyle, we encourage you to review your home loan options.
IMB's Home loan Specialists will assist you by means of how you can use your buying savvy and existing home equity to your advantage in finding a solution that makes good financial sense.
Fixed rate home loan
Find peace of mind with the security of a fixed loan repayment that IMB has to offer. You are able to make repayments in advance of up to 12 months without penalties, fixed rate terms of 1 to 5 years.
Reverse mortgage
Life can be somewhat costly when you are no longer working. You can plan for a more comfortable life without the need of selling your home. This is the time when you should be enjoying life and yourself!
IMB Bank offers a Reverse Mortgage that can assist you to unlock the equity in your home and you could use the cash to either meet daily living expenses, go on a much needed holiday, you could pay for home maintenance or renovations or you can consolidate your debts which will save you interest so that you are able to purchase a caravan or car.
How does our Reverse Mortgage work?
Should you be 70 years or older, our Reverse Mortgage is a sort of home loan that is designed to allow homeowners the opportunity to borrow and use their home equity as security.
You can borrow the money and access it as a lump sum payment or regular payments or perhaps as a flexible cash draw facility which acts as an emergency loan fund. You are also able to request a combination of payment options. Once your loan is settled you may change the arrangements at any time you wish to do so, for example, if you want to take more from you flexible draw, you'll need to reduce either the amount of your regular or the term.
We'll show you your available credit on your quarterly loan statement to assist you in managing your finances, you could also check Internet banking at any time or give us a call.
Bearing in mind that there are certain restrictions on how you can spend the money, but this is normally used to help fund a comfortable lifestyle in superannuation.
The IMB bank Reverse Mortgage usually makes provision for you to use the equity in your home to fund your cost of living expenses or a one-off expense – to allow you to keep living in the home you love.
Renovating – Tip of the day
Renovating can be a nightmare but working through the financial options that are available can be just a bad! So when it comes to renovating, the expert's 'chant' is to plan, plan, plan remember that a financial plan is just as important as a floor plan!!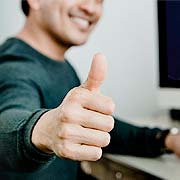 IMB is a trusted & reliable provider of home loans
In our review, IMB adheres to the compliance criteria in accordance with the National Consumer Credit Protection Act 2009, where the granting the loan will not cause financial distress to the consumer.
IMB is a registered credit provider in Australia: ACL 237 391
Customer Reviews & Testimonials
"
What I liked most about IMB is that they don't just offer a 'one-size fits all' loan solution, they offer a variety of options.
Simon L
— Brisbane —
IMB has been so helpful in helping me buy my own home - their staff is fabulous.
Katherine D
— Hobart —
IMB Contact
Contact Number
E-Mail
Website
Physical Address
Shop 20, 20 Hunter Street

Wynyard

NSW

2000

Australia
---
Postal Address
PO Box 2077, Wollongong, New South Wales, 2500, Australia
Opening Hours
Monday

09:00 – 17:00

Tuesday

09:00 – 17:00

Wednesday

09:00 – 17:00

Thursday

09:00 – 17:00

Friday

09:00 – 17:00

Saturday

– Closed

Sunday

– Closed