Debt consolidation loans starting from $5,000
Low-interest starting from 6.90%
Repayment up to 5 years
In-page navigation
---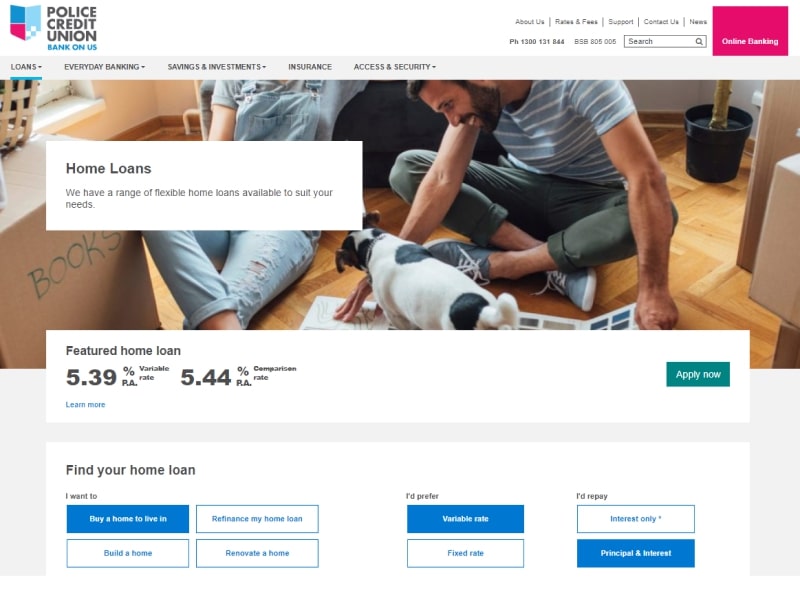 Author Police Credit Union. Screenshot of Police Credit Union website.


[Accessed April 7, 2021]
Police Credit Union - Together we can achieve success
Our history goes back 45 years; we have assisted thousands of South Australians to achieve their financial goals and dreams with our range of better products as well as services.
Our offer includes overdrafts, credit card balances, store cards any many more, we strive to give our best so that you don't have to juggle your debt and make it into something you'll be better off without.
Easy to manage debt consolidation
We consolidate your debts into one account, with our easy to manage personal loan you will be able to sleep better and breathe again. What makes Police Credit Union unique is that we love helping our clients reach their financial goals, together with like-minded community-focused clubs and associations. In fact the more triumph and joy we are able to help these societies bring to more people the better.
Debt consolidation can work for you
A personal loan definitely makes debt consolidation debt better; a debt consolidation loan generally has a lower repayment with a great rate fixed for 5 years and it makes budgeting easier.
In addition to the flexibility, we offer free online redraw plus weekly, fortnightly or monthly repayments. To ensure that you get your loan in the shortest possible time, we will need certain documentation from you when you apply for a loan online.
Business overdrafts
Every industry can use a financial safety buffer and assistance to manage the day to day cash flow, invoices, income, creditors, customers, and price increases. Business can be unpredictable, and that's where your Overdraft can help when funds run low and you don't need to stress. The good news is, we're here to help make sure things stay that way.
Police Credit Union – Consolidation loan
Loan Type

Debt consolidation loans

Interest Rate

from 6.90%

Loan Amount

from $5,000

Repayment

5 years
Benefits of Police Credit Union
Affordable debt consolidation loans
Lower rates and fees
---
Police Credit Union - We have a wide range of affordable loan options
Should you be thinking of a debt consolidation loan please feel free to speak to one of our friendly and experienced consultants
Perhaps you want to purchase a new vehicle or a bigger vehicle or maybe that pre-owned vehicle… ok, we get it, you want a better vehicle.
When we talk about a car loan we really mean any vehicle you can register, are you aware that you can also get your hands on a bike, trailer, motorbike or camper with one of our car loans? Talk about options!
Credit Cards
You can say hello to better credit features
We offer a credit card with interest-free day's id you should be looking? There is no annual fee and we offer a low rate. 44 interest-free days as well as an on-going rate of just 12.99% annually.
Let's just say our outstanding credit card has just made your decision easy!!
And get this our Guardian Fraud Service to offer clients a whole suite of services to assist in minimising the risk of fraud.
You can check out our Credit Card Key Sheet or speak to a friendly consultant to find out more about our credit card options.
Home loans
Are you not sure which Home Loan is better suited for you?
Let's just say that trying to find a home loan that is best suited to your needs can be very daunting, Police Credit Union is here to help you make a decision that will provide the best-suited home loan for you.
Fixed rate home loan vs variable home loan.
In order to know which is best for your needs keep in mind that a fixed rate Home Loan means you know precisely what your monthly repayments will be. This means that you are going to know exactly what your budget will be. A Flexible Home Loan can offer you more flexibility.
Your happiness means a lot to us and that is the reason we want you to feel in control of your financial future, so look at our comparison table to help you decide which Home Loan is better for you.
You can use our Home Loan Calculator to find out just how much better home loans are plus the saving you could make, that is if you are looking for a flexible home loan? You can be rest assured that we are always here to assist and guide you, should you feel uncertain, you are welcome to give us a call.
Business lending
We've started a new range of accounts, intention built to work with and for business. Perhaps you're a small or medium-sized organization or even a property developer; you know that you are in safe hands when you have someone that can focus on bringing out the best in your business.
If you are a small to medium size enterprise or property developer, having someone to focus on bringing out the better in your business means you know you are in safe hands. If your organization could have the advantage from our distinguished, one-to-one service and have very competitive business lending rates with 24/7 account access, talk to us about your better business needs we are willing to assist.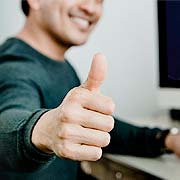 Police Credit Union is a trusted & reliable provider of debt consolidation loans
In our review, Police Credit Union adheres to the compliance criteria in accordance with the National Consumer Credit Protection Act 2009, where the granting the loan will not cause financial distress to the consumer.
Police Credit Union is a registered credit provider in Australia: ACL 238991
Customer Reviews & Testimonials
"
October 2018
The simple, non-complicated application process was fantastic!
Nick T
— Darwin —
November 2018
Police Credit Union helped me get out of a really stressful situation with all the debts I was struggling to pay off. Thanks to them I am now in control of my finances and not the other way round...
Sally R
— Melbourne —
Police Credit Union Contact
Contact Number
E-Mail
Website
Physical Address
17/23 Carrington St

Adelaide

SA

5000

Australia
Opening Hours
Monday

09:00 – 17:00

Tuesday

09:00 – 17:00

Wednesday

09:00 – 17:00

Thursday

09:00 – 17:00

Friday

09:00 – 17:00

Saturday

– Closed

Sunday

– Closed