Debt consolidation loans up to $55,000
Low-interest starting from 12.69%
Repayment up to 7 years
In-page navigation
---
Author National Australia Bank. Screenshot of National Australia Bank website.


[Accessed April 12, 2018]
National Australia Bank - Trusted by many Australians
The National Australian Bank has been operating for over 160 years. Assisting clients with more than just their money, we currently have a staff complement of over 30 000 people attending to customers in 900 locations in Australia, New Zealand and other locations in the world.
Our biggest focus is to provide our customers with a meaningful service offering. We know handling finances can be stressful and our team have been having sufficiently trained to deal with any sort of financial situation including debt consolidation.
Our corporate responsibility portfolio
We don't only focus on our clients, but we're always looking for ways in which we can do our bit to protect the environment.
By adopting a more sustainable approach to running our branches, it's resulted in us reducing our paper usage by 20%. We're also serious about addressing climate change and its for this very reason we're committed $55 billion to the cause.
You only pay one monthly amount
We understand life can be tough sometimes and your debts can accumulate and get out of control whether as a result of personal loans or credit card debts.
We want all our clients to have financial stability as well as freedom, we've taken on debt consolidation services. By doing this, it gives clients the option of bringing all their debt together under one loan.
Benefits of debt consolidation
The biggest benefit of doing this means you'll have one amount going off your account. You won't have to worry about forgetting a payment again. Part of the benefits of a debt consolidation loan is it'll save you money as you will only have one admin fee and interest amount going off your account.
If you're considering this option you can make use of our debt consolidation calculator to get an estimate as to what you might be paying under debt consolidation. By doing this, you can calculate whether you think you can afford the new consolidated amount or not. If you're not sure if you'll afford this new amount, you can contact our team to get assistance in putting together a new budget for yourself.
National Australia Bank – Consolidation loan
Loan Type

Debt consolidation loans

Interest Rate

12.69 – 13.56% p/a

Loan Amount

up to $55,000

Repayment

1 year to 7 years
Benefits of National Australia Bank
Make flexible repayments
Affordable

monthly repayments
Choose

the loan term
Choose

between interest rate options
---
National Australia Bank - Affordable debt consolidation options
With the variable option for debt consolidation, you don't have to worry about going through a lengthy application process. As everything can be done online along with an application fee of $150.
The duration of your debt consolidation loan can be anywhere between one and seven years and you can borrow from $5000 up to $55 000. We understand sometimes, life happens and you require additional funding and that's why we allow you to redraw any repayments you've made already.
The fixed rate
The fixed debt consolidation option is similar to the variable option as you're able to borrow the same amount of money. The difference between the two plans is the interest you pay. By taking the fixed rate, you know your loan amount won't be impacted on a month to month basis. You also have the flexibility to tailor your plan to fit into your budget.
Transaction accounts with National Australia Bank
We want our clients to benefit from opening a bank account with us and that's why with our classic banking account, we don't charge monthly service fees, overdrawn fees or withdrawal fees for transactions over $10 000 at our ATM's. This account offers our clients the ample convenience as they don't need to worry about paying any fees.
Planning for your retirement
Making provision for your retirement and pension doesn't have to be as challenging as people make it out to be. With our retirement account, you can have access to your money in no time. As we know, every cent counts when you go on to retirement, we don't charge you any account fees or monthly deposit fees. If you're going to open up an account there aren't many requirements you need to meet. All you need is:
Visit your nearest branch to complete your online loan application
You should have retired and be over the age of 55
You can apply for this account if you get a Government pension or allowance
You should be in possession of a valid drivers licence.
National Australia Bank credit cards
Whether you're planning an overseas holiday or you're simply looking to build up your credit rating, applying for a credit card has never been easier. With a wide variety of cards to choose from, there's a card to meet your needs.
There's also the option to get yourself a credit card linked to a rewards program. By doing this, not only do you benefit from an increased credit rating, but you'll also receive rewards for spending money on your credit card.
Whether you're looking for assistance in reducing your debt, planning your next family vacation or even home renovation, we'll help you in finding the best financial solution to meet your needs. Contact one of our highly-skilled advisors today for assistance.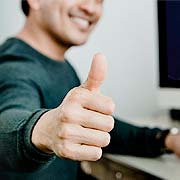 National Australia Bank is a trusted & reliable provider of debt consolidation loans
In our review, National Australia Bank adheres to the compliance criteria in accordance with the National Consumer Credit Protection Act 2009, where the granting the loan will not cause financial distress to the consumer.
National Australia Bank is a registered credit provider in Australia: ACL 234527
Customer Reviews & Testimonials
"
April 2019
I was very impressed with the quick turnaround time. I got the money within a few hours.
Natalie D
— Melbourne —
March 2019
Even after being with them for 7 years, I can still say that the customer service is amazing. I recently needed a debt consolidation loan and didn't have to think twice about contacting them beca...
Lisa T
— Brisbane —
February 2019
I was able to complete the entire application process online which I found to be highly convenient.
Adam C
— Adelaide —
March 2019
Your professionalism and expertise have gone a long way. The fact that I don't have to worry about being able to pay off my debts anymore has eased a lot of pressure.
Keith E
— Sydney —
National Australia Bank Contact
Contact Number
E-Mail
Website
Physical Address
51-53 Todd St

Alice Springs

NT

0870

Australia
Opening Hours
Monday

08:30 – 17:30

Tuesday

08:30 – 17:30

Wednesday

08:30 – 17:30

Thursday

08:30 – 17:30

Friday

08:30 – 17:30

Saturday

– Closed

Sunday

– Closed