Car loans up to $250,000
Low-interest up to 7.6%
Repayment up to 7 years
In-page navigation
---
Author Macquarie. Screenshot of Macquarie website.


[Accessed March 30, 2021]
Discover Macquarie
We are a specialised financial group; we offer our customer asset management, personal finance, banking, advisory and risk and capital solutions across debt, equity and commodities.
Macquarie global operations include offices in the world's major financial centres.
Macquarie is one of the largest car dealership networks in Australia, you could benefit with complimentary access to Macquarie's car buying service as well as buying power
We are more than just car finance
Contact any one of our car-buying experts to find you your perfect vehicle and car loan, our car-buying experts can find your perfect car, bargain a good price and have your vehicle delivered and fuelled up, ready to go. Because at Macquarie we, make a difference!
Loans up to $250 000
Allow us to assist you in working out how much you can borrow we will also assist in securing your car finance and enable you to buy with confidence.
You can take the time and inconvenience out of buying because we will guide you through the car finance process, trade in your old vehicle and take care of your paperwork. This will save you time and effort.
Car loans
Think of flexible car finance options for a new or used vehicle, you are also able to use our car loan calculator to get a quick loan quote within 6 seconds; these options will help you get on the road.
For your convenience and confidence, you could secure a conditionally pre-approved finance before you go car shopping. If you are not sure which car to get, you could try Macquarie Vehicle Select this is a complimentary car-sourcing and buying service.
Macquarie – Car loan
Loan Type

Car loans

Interest Rate

7.6%

Loan Amount

up to $250,000

Repayment

1 year to 7 years
Benefits of Macquarie
Fixed rates
Affordable repayment plans
Quick and easy car finance
Macquarie car loans - get your dream car fast
Should you be thinking of purchasing a used vehicle from a private seller, please note that there are several things you need to check out before you make an offer.
Ask the seller if any monies are still owed on the vehicle, alternatively, you could check by visiting the Personal Property Securities Register (PRSR). They are able to let you know should there be any money owed.
You will need to find out if the car was written off by an insurance company. Should you be purchasing a car with money still owing on it, the investor may be entitled to repossess the vehicle.
In the case where you find out from the private seller that there is still money owed after you have done the finance check, and you still want to purchase the vehicle, there are a couple of different options that you can weigh.
You can ask the seller to settle the debt before you purchase the vehicle but make sure that you check with PPSR before you make the payment.
Features of the Macquarie car loan
Loan amount – Our loan amounts are flexible, which makes the loan suitable for a broad range of vehicle purchases, we offer between $10 000 and $250 000 of a loan.
Loan term – You can choose the term of your repayment of between 1 and 7 years(s)
Tailored loan options – We will assign a loan consultant to your loan account who will tailor a loan structure that will suit your needs.
The purpose of the loan – This loan is suitable for new or used cars or it could replace an existing vehicle, however, this loan can only be used for financing of a vehicle purchase.
Credit card loan – Apply for our Macquarie Black Card and the Rewards Card could bring you 60 000 Macquarie Reward points. Spend $30 000 on entitled purchases within a period of 60 days of being approved, you can redeem your points with online banking.
A home loan built on value – Our Home Loans are built on values! We offer a home loan with no application or management fees, making this a Low Rate Home Loan, this is ideal for property buyers, refinances or investors.
About Earning Qantas Points
You are able to earn Qantas Points for every dollar that is financed, with a maximum of 100 000 points. These points will be credited directly to your Qantas Frequent Flyer account, but only after the loan amount is settled, you will need to be a member in order to earn Qantas points. Currently, the joining fee is $89.50, but also bearing in mind that monthly charges will apply, although there are ways to earn free Qantas membership… you could use these points to redeem Awards such as flights, travel rewards, vouchers, and shopping products and gifts from the from the Qantas Store.
You are able to purchase a vehicle and take out a car loan for the amount of $10 000, the amount borrowed, comes at a competitive rate of 7.6% per annum
Before you purchase a vehicle
Purchase the vehicle for the arranged sum, taking the payout figure into consideration. If you do consider this option you will need to take the necessary steps so that you can protect yourself. Ask the seller to request a dated payout quote letter from their investments. The seller should arrange for this letter to be sent directly to you. As the purchaser, you in a position to write two separate cheques – one made out to the seller for the remainder of the agreed price should there be a remaining amount and one of the investors for the settlement amount on the vehicle. You are then able to arrange for a transfer of ownership.
Bearing in mind that there is almost always some sort of risk involved when it comes to buying from a private seller. Do some research on used car buying so that you have information as possible before you buy.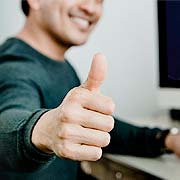 Macquarie is a trusted & reliable provider of car loans
In our review, Macquarie adheres to the compliance criteria in accordance with the National Consumer Credit Protection Act 2009, where the granting the loan will not cause financial distress to the consumer.
Macquarie is a registered credit provider in Australia: ACL 237502
Customer Reviews & Testimonials
"
Excellent lifestyle offering and benefits
Michelle
— Auckland —
Often times we think those added benefits are not necessary. Grateful I accepted as roadside assistance came in handy.
Joan
— Wellington —
Truly are customer orientated.
Nina
— Townsville —
Macquarie Contact
Contact Number
E-Mail
Website
Physical Address
1 Shelley St

Sydney

NSW

2000

Australia
Opening Hours
Monday

08:00 – 17:00

Tuesday

08:00 – 17:00

Wednesday

08:00 – 17:00

Thursday

08:00 – 17:00

Friday

08:00 – 17:00

Saturday

– Closed

Sunday

– Closed