Car loans up to $75,000
Low-interest starting from 5.64%
Repayment up to 7 years
In-page navigation
---
Author IMB. Screenshot of IMB website.


[Accessed April 12, 2018]
IMB - Loan options to suit everyone's needs
We were founded in 1880 and have been assisting individuals to reach their financial goals for 138 years.
We offer a full range of banking solutions such as home and personal loans, transaction accounts, business banking, savings, financial planning and we are able to assist with a wide range of insurance and travel products.
Only the best quality services
We have a growing branch network all through Illawarra, NSW South Coast, Sydney, the ACT, and Melbourne. We have a team of mobile car loan lending specialists who will come to you as well as specialists in every branch who are able to assist you and give you top-notch service.
Our members enjoy access to free automated phone and internet banking plus we have a team of professionals that are only a phone call away based at our local centre.
We believe in supporting the community
We are regulated by the Australian Prudential Regulation Authority and we are a member of the customer-owned banking association.
IMB has about 190 000 members and assets to the value of $5.7 billion. We believe in supporting the community, The IMB Community Foundation was founded in 1999 and since then has provided $8.6 million and has supported more than 600 projects.
Comparison rate - secured personal loan
IMB Secured Personal Loan gives you the opportunity to take your dreams off hold and can be used as vehicle finance. Go on that dream holiday, do those renovations you've been waiting to do, perhaps you are thinking of getting married?
We offer great interest rates, you can borrow up to $60,000, fixed repayments, and there are no penalties for early repayments, flexible terms from 1 - 5 years and no ongoing account keeping fees.
The requirement for a secured long or short-term loan is that you use your new or used Vehicle (up to six years old) as security.
IMB – Car loan
Loan Type

Car loans

Interest Rate

5.64 – 9.79% p/a

Loan Amount

up to $75,000

Repayment

1 year to 7 years
Benefits of IMB
Flexible repayment terms
Repay your loan early
Get the

best interest rates
Let IMB help you buy your dream car
New or used: What's the right car for you?
We are friends with Ford, in the territory of Toyota, Australia in an automotive nation and home of the Holden, we sure do love our vehicles and we know how to buy them! Take a quick look at our guide to buying a new vehicle versus a used vehicle. With IMB you can apply for a loan online at any time.
New cars
In recent years buying a new vehicle has become more and more popular, and for good reason, any business that buys a new car can claim the depreciation when it comes to tax time, while other consumers would prefer to work with something more reliable, more modern and has better features plus the improvements in some vehicles is the fuel efficiency and safety, so this could be well worth the premium you pay for a newer model.
Bearing in mind that buying a new car in the first year depreciation in value will drop up to about 20% in the first year by some estimates. Also, some makes and models could hold their value more readily, unless of course, you manage to buy a future collector's item and keep it in very good condition, you may find that vehicle will be less worthy in just a year.
New Car Loan
With the IMB New Car Loan, we could have you cruising around in that car of your dreams in no time at all, especially with the fantastic rates and no penalty for early payout.
We offer great car finance interest rates, we give you the option of borrowing up to $75,000, our repayments are for easy budgeting, there are no penalties for early repayments, our flexible terms are from 1 - 7 years and there are no ongoing account keeping fees.
Used cars
A used car, on the other hand, is one of the reasons used cars are so much more affordable than that of a new car, besides 20-year-old cars aren't always that clunky, some of them are almost still in tip top condition and they would still have lost a significant chunk of their price tag. Knowledgeable car dealers or buyers would more than likely aim for modern used cars because often the car would still be under their manufacturer's guarantee.
But on the other hand, not every used car you see will be in close to new condition, and may also not be covered under the manufactures warranty. Regardless of this, you are still entitled to a legal warranty should you buy a used car from a dealership, but it needs to meet certain age and mileage requirements. This will give you protection even for used vehicles; ensure that you check the state that you are living in's law requirements regarding this as to ensure you know what you are getting yourself into.
It's important to know that you are spending your fast loan money wisely whether it is for a new or used car, if a deal seems too good to be true, well it normally is! Buying from a private seller doesn't give you the protection as that from a dealership, and that's exactly why it's often cheaper.
Make sure that you do your research before buying a car, shop around between several dealers and if possible make sure you know the pros and cons of each make, model, age, and mileage of the car. Make the most out of your car loan capital. Be wise!
Why IMB?
We continuously strive to deliver a high level of personal services to our customers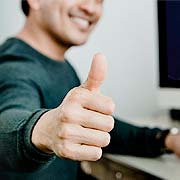 IMB is a trusted & reliable provider of car loans
In our review, IMB adheres to the compliance criteria in accordance with the National Consumer Credit Protection Act 2009, where the granting the loan will not cause financial distress to the consumer.
IMB is a registered credit provider in Australia: ACL 237 391
Customer Reviews & Testimonials
"
I have always wanted to get a BMW M3 and when I went IMB they were all willing to help me get the car and help me get the loan that best suited the cars payments.
Claire J
— Perth —
I recommend them they have great service and always willing to help.
Jack O
— Sydney —
If you looking for a great car and insanely low monthly payments I suggest you try IMB where they look after you too.
Anna S
— Melbourne —
I recommend them they not only take care of helping you get a loan but they look after you by finding you the best loan that suits your pocket.
Jason L
— Newcastle —
IMB Contact
Contact Number
E-Mail
Website
Physical Address
Shop 20, 20 Hunter Street

Wynyard

NSW

2000

Australia
---
Postal Address
PO Box 2077, Wollongong, New South Wales, 2500, Australia
Opening Hours
Monday

09:00 – 17:00

Tuesday

09:00 – 17:00

Wednesday

09:00 – 17:00

Thursday

09:00 – 17:00

Friday

09:00 – 17:00

Saturday

– Closed

Sunday

– Closed