Commonwealth Bank Car Loan
Car loans starting from $10,000
Low-interest up to 8.49%
Repayment up to 7 years
In-page navigation
---
Author Commonwealth Bank. Screenshot of Commonwealth Bank website.


[Accessed April 12, 2018]
Commonwealth Bank – A reliable banking partner
Commonwealth Bank Group has developed into a business that has more than 800 000 shareholders and we have 52 000 employees working in the Commonwealth Bank Group.
We were founded back in 1911 and started operations in 1912, we were approved to conduct both savings and general banking business. At the moment the Commonwealth Bank has a range of financial services on offer to assist all Australians to build and manage their finances whether through a personal loan or an investment account.
Subsequent developments and Privatisation in 1991
In 1990 the Commonwealth Banks Reshuffle converted the Commonwealth Bank from a statutory right to a public Corporation with conventional share capital and partly-Government ownership. On April the 17th, 1994, the organisation became a public Corporation with a share capital administrated by the Corporations Law but subject to certain overruling provisions of the Commonwealth Bank Act 1959. Between 1991 and July 1996 the Commonwealth Bank became fully privatised and this happened in three stages.
Banking developments
Numerous substantial banking developments transpired throughout the 1960s. In 1962 the Commonwealth Bank celebrated its Golden Jubilee, all trading on a Saturday morning come to an end, around about this time employment of part-time staff created career opportunities for woman became available. Christmas Club Accounts, Decimal currency, personal loans, short-term loans and differences in traditional saving accounts were introduced.
Developing technology to suit your growing needs
Between 1970 and '74 Travel and Home cover operations were extended, one year later; we then formed our own finance concern, Commonwealth Bank Finance Corporation Ltd (CBFC).
During the course of 1988, we entered the managed investment and life insurance arena, with the establishment of wholly-owned businesses Commonwealth Management Services Ltd and Commonwealth Life Ltd. Today we offer everything from bank accounts to personal and car loans to our customers.
Changing the face of banking
Computerisation had gradually replaced out-of-date hand posting methods in use since the Commonwealth Bank's foundation. The black light Signature was introduced in December 1969, this system recorded invisible signatures in passbook enabling withdrawals from their bank accounts other than their own branch, without making prior arrangements.
Developing technology
With the introduction of computers, there were changes in the way internal processes, telling facilities and routine operations were controlled.
In 1985 our online computer network was completed, at this point in time, Norfolk Island branch joined us. In 1974 the Bank was launched and plastic credit and debit cards were brought into being.
At the same time as the island branch network was being handed over to distinguish local banking organisations – Papua New Guinea in 1974 and the Solomon Islands in 1981 – important points of representation were opened in Singapore, New York, and Tokyo.
Commonwealth Bank – Car loan
Loan Type

Car loans

Interest Rate

8.49%

Loan Amount

from $10,000

Repayment

1 year to 7 years
Benefits of Commonwealth Bank
Secured loan options
Insurance
Reliable vehicle finance
Commonwealth bank - Reliable vehicle financing
You get to decide how you would like to pay, you could choose to pay weekly, every fortnight or monthly over a period of five years. So why not unlock the value of your car for a reduced interest rate.
Unlock the value of your car for a reduced interest rate.
Manage your loan wherever you are
Stay in control with a fixed interest rate, so you know what your repayments will be for the life of the car loan. There are no maximum loan amounts, so you could borrow anything from $10 000.
If you would like to apply for an unsecured loan, you could use your car that's less than 5 years old or even your new car; this would lower your interest rate as that of an unsecured loan.
Flexibility to make extra repayments
Things you should know: Interest rates are constructed on a number of factors such as the info provided and the assessment of your application; once this is done your actual interest rate will be confirmed in your loan offer document.
Something to consider, an upfront sum of $250 will be payable and an on-going fee of $10, as well as additional fees which will include a late payment fee, should you be late in making payment, government charges, as well as electronic banking fees, will be applied.
Some pointers:
Learn more – Save yourself some time and apply for a loan online, it's easier and safer.
Explore – Tell us how you would prefer to make your loan repayments and about the car you want.
About you – We'd like to know a little more about you and your finances.
Review and submit – Once we have all that is required, we will review and give you an answer within two working days
Funding your quick loan – Should you be approved all you need to do is sign your contract and take it to your nearest branch together with your supporting documents.
Purpose of the loan
Apply for an unsecured vehicle loan if you would like to buy a new or a car that's less than 5 years old. You could apply for a partial purchase loan, but that would depend on whether you've paid a deposit or not.
You're unable to use this loan for:
Buying a car that's older than five years
Buying a car when you have something else in mind e.g. a car for $20 000 and $5 000 for furniture
Buying a truck, caravan, commercial vehicle or motorbike
Buying a car that you already have finance on
Refinancing of your existing vehicle
Considering other personal loans?
Use a personal loan to buy a new or used car from a dealer or private seller, do some research on a Variable Rate or Fixed personal loan
Get on the road sooner
Set your budget – Use our how much can I borrow calculator to assist you to figure out how much your affordability is, it's always a good idea to know what other costs are involved when you purchase a vehicle. Should you choose a variable rate personal loan, you would need to leave room to move so that you can still afford your repayment in case of interest rate increases, so that you don't put yourself under too much pressure.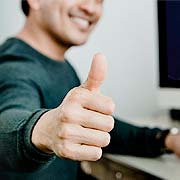 Commonwealth Bank is a trusted & reliable provider of car loans
In our review, Commonwealth Bank adheres to the compliance criteria in accordance with the National Consumer Credit Protection Act 2009, where the granting the loan will not cause financial distress to the consumer.
Commonwealth Bank is a registered credit provider in Australia: ACL 234945
Customer Reviews & Testimonials
"
Too much city and too much technology. I wanted a camper trailer. My loan was approved, now my family can enjoy the break. Camping awaits us.
Hannah
— Wellington —
With there being so many options I am grateful for the help in finding the best way for me to get my vehicle. Solid advice and Simple process.
Sarah
— Victoria —
Got the loan and got the car I wanted. Satisfied indeed.
Emma
— Brisbane —
Commonwealth Bank Contact
Contact Number
E-Mail
Website
Physical Address
Tenancy 1, Ground Floor 190-200 George St

Sydney

NSW

2000

Australia
Opening Hours
Monday

09:30 – 16:00

Tuesday

09:30 – 16:00

Wednesday

09:30 – 16:00

Thursday

09:30 – 16:00

Friday

09:30 – 17:00

Saturday

– Closed

Sunday

– Closed