Car loans starting from $5,000
Asset finance
Repayment up to 5 years
In-page navigation
---
Author Capital Finance. Screenshot of Capital Finance website.


[Accessed April 12, 2018]
Use Capital Finance for superior vehicle finance
Capital Financing offers our customer's expert advice for the simple reason that our finance department only consists of finance specialist's, unlike various banks.
We are experts in financing personal loans, and we act as an investor for individuals, companies, multinational corporations, and government.
The best finance deals
A Bank will offer super-duper bank accounts; credit unions offer mortgages and credit cards, but Capital Finance only deals in finance. Are you looking for the best deal on your finance, why not contact the Capital Finance? We may just be that provider you're looking for
Car finance
Capital Finance has a wide range of car finance on offer to enable our customers to see what is available, what to look out for, who it will best for. It's always good to dig a little when financing your car because it will assist you with your requirements.
We offer a selection of car loan options
Many businesses look upon Capital Finance for car loans for their businesses.
We offer a selection of car loan options which include individuals as well as businesses. An option one could consider would be a Capital Finance loan.
Flexible personal loan
With a personal loan, Capital Finance offers you flexible terms with a fixed monthly rate, this enables you to decide on the period of repayment on your loan according to your budget, contact Capital Finance today for your own peace of mind knowing that you won't be paying more than you should.
Our loan will suit your needs
Capital finance offers a variety loan package that will suit your requirements, maybe you would like to buy a minivan, caravan, motorbike, boat of a four-wheel- drive. As you can see our offers are not restricted to car financing only as we also offer short-term loans and so much more. It's worth a thought!!
Capital Finance – Car loan
Loan Type

Car loans

Loan Amount

from $5,000

Repayment

1 year to 5 years
Benefits of Capital Finance
Affordable

insurance
Get

reliable

vehicle finance
Apply online, fast and easy
Our loans are

straightforward and transparent
Capital Finance – Vehicle finance for individual or business use
If you want to invest in a vehicle for personal use rather than for business use, apply for a personal loan as this type of loan is secured against the vehicle.
By using your vehicle as collateral, will allow you to feel more secure with your with your loan, it does offer a lower interest rate than that of an unsecured loan. A personal loan may help you save a bit of money during the duration of the loan and offers you fast loan approval.
100% financing
A personal loan has a fixed rate of interest and is flexible during the entire term of your long-term loan, plus it's suited to your specific requirements. Our approved clients can enjoy 100% financing, which will also include on-road costs and other fees.
Business car loan
We offer a great range of options that are tailor-made for you such as Chattel Mortgages, finance leasing, a term to purchase and operating leases/rental. Should you require the finance, Capital is here to assist you. You have a choice if you want one car of a fleet of cars. This is entirely up to you if you would like to invest in other vehicles or equipment Capital is here to help in any way that they can.
Not only do we offer flexible terms, but we also have partnerships in commercial supplies in Australia, which offer you flexible terms and would more than likely match predictions and cash flow fluctuations annually, this is to make things more bearable for your business.
Novated Lease with Capital Finance
A Novated lease car is perfect for work purposes if this is what you would prefer, it would mean that there will be an agreement between yourself and your employer not forgetting the finance company who will be Capital Financing
This is how a Novated lease would work. You would agree on the vehicle that you would favour, Capital Finance would finance the purchase and the business would make repayment on your behalf and you are able to pass the arrangement onto a new employer if you decide to change jobs.
Here is the reason you should choose a Novated lease from Capital Financing – the car loan term and amount are flexible, we offer a fixed payment so that you are aware of what your repayments are. With an added bonus knowing that your employer takes care of all the paperwork something you don't have to do; repayments are deducted from your pre-tax income which enables you less tax on your remaining salary
Capital Finance as your finance provider
It's always wise to do a little investigating before you apply for finance from any old lender. This would mean that cars sold at auction, non-franchised dealerships or a private sale may not be easily approved. Bearing in mind, that the vehicle you would like to purchase should normally be less than five years old, in order for the financing to go ahead.
Capital Finance only approves loans when a vehicle is purchased from franchised dealerships so before considering any lender; consider Capital Finance where we always put our clients first. Capital Finance will take into consideration the age of the vehicle and calculate the interest rate on the loan and not the credit history of the buyer as we may offer secured bad credit loans. We will, however, take a close look at your employment history, one of the things being how long you have worked in the industry rather than at one particular job.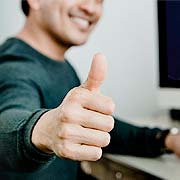 Capital Finance is a trusted & reliable provider of car loans
In our review, Capital Finance adheres to the compliance criteria in accordance with the National Consumer Credit Protection Act 2009, where the granting the loan will not cause financial distress to the consumer.
Capital Finance is a registered credit provider in Australia: ACL 393031
Customer Reviews & Testimonials
"
I must commend CF for the competent staff. There was so much transparency conveyed where interest and repayments were concerned.
Ava
— Brisbane —
I sought vehicle financing across the board to get the best offer on the market.
Capital Finance option exceeded my expectation. Great option to secure the loan against items in the home.
Noah
— Sydney —
The online application was a breeze. Received feedback within 24hrs.
Mia
— Melbourne —
Capital Finance Contact
Contact Number
E-Mail
Website
Physical Address
Level 3, 20 Lexington Drive Norwest Business Park

Norwest

NSW

2153

Australia
---
Postal Address
P.O. BOX 7685, Baulkham Hills, New South Wales, 2153, Australia
Opening Hours
Monday

09:00 – 20:00

Tuesday

09:00 – 20:00

Wednesday

09:00 – 20:00

Thursday

09:00 – 20:00

Friday

09:00 – 20:00

Saturday

09:00 – 20:00

Sunday

09:00 – 20:00