Car loans up to $100,000
Low-interest up to 7.99%
Repayment up to 7 years
In-page navigation
---
Author Bankwest. Screenshot of Bankwest website.


[Accessed April 12, 2018]
Bankwest – Let us help you finance your dream car
Back in 1895, we were recognised as the Agricultural Bank of Western Australia and offer a range of vehicle financing solutions.
We serviced all the needs of the farmers and we were set up by the WA Government. Back in those days, the only way you could be successful was to be on the road. The WA is a big empty land now, but you should have seen it back then. Our employees would often sleep outdoors while travelling between the farms, let's call it client visits. We can comfortably say that we did go the extra mile for our clients whether they need a short-term loan or a large business loan.
Our proud history
By the year of 1923 we expanded and had 8 district offices throughout WA, we converted into a trading bank in 1945 under a new name, the Rural and Industrial Bank of Western Australia also known as R&I.
By 1947 we were large enough and the safe which was placed in our Morawa Branch crashed right through the floorboards. Our employees, we unperturbed about this and carried on about their business anyway, they would cut through the floorboards to enable them to deposit our client's cash 18 inches below floor level every day. Our employees have a history of inventiveness, don't you think?
In 1956 we became a savings bank about 11 weeks after the bank of NSW (Westpac) and ANZ, the game was on and we were in the running, we were also ahead of other big banks as well as somewhat competitive in the best imaginable way.
Innovation meets technology
We presented all sorts of firsts in the 60's and 70's and ascertained that we were a more credible competitor in the Big 4.
We launched drive-in bank branches, the very first cash dispenser (before the ATM's) in WA and the 'blue light' Signature certification units.
Unfortunately, drive-in banks are a thing of the past and no longer exist. We were the first bank in WA to employ woman permanently training them into telling positions, and we were the first bank in Australia to implement electronic data processing.
Stepping into the big league
In 1985 our first branch was opened in Sydney this was a big step for us, stepping into the big league! Our client base had developed way beyond WA Farmers and so another name change was to be announced, in 1994 we became the Bank of Western Australia and traded under the name Bankwest.
An innovative Bankwest Store
At the age of 113 we joined the Commonwealth Bank Group and became part of Australia's largest financial services provider, now that's not bad going considering that we only started out with 2 people back in the day.
We haven't forgotten our authentic farming past. We strive to keep our clients happy and will do whatever it takes.
Bankwest – Car loan
Loan Type

Car loans

Interest Rate

7.99%

Loan Amount

up to $100,000

Repayment

1 year to 7 years
Benefits of Bankwest
Get approved for your loan quickly
Low-interest

rates on car loans
Apply

for vehicle finance online
Bankwest - we will go the extra mile for you
For 120 years we have been well-known in the prestigious Financial Review Smart Investor Blue Ribbon Awards, we were also named the Bank of the Year in 2010, 2011, 2012 and in 2013 and 2014 we are proud to say that we were the Business Bank of the Year.
We must have done something right since we started out in 1895, so we prefer to think it because we put our clients first and are always willing to go that extra mile.
Secured car Lloan
Thinking of buying a new car, why isn't making use of our secured car loan this is a great way of buying that car you so desperately want.
Borrow at a great fixed rate
You could choose a loan term option between three and seven years, as well as repayment frequency, have peace of mind by getting fixed rates, this will enable you to know exactly how much you are paying and for what period.
Make use of our Secured Loan to consolidate your debt, buy a car or do those home improvements you been putting off because of finances, perhaps you need a long-overdue holiday, you choose what you would like to use the Secured Car Loan for.
How does it work?
We offer 120% of the value of your security for the loan that is accepted, so you are able to borrow anything from or between $10 000 to $100 000.
Unsecured personal Lloan
It is not compulsory to have security with this sort of loan and it will assist with those unexpected circumstances that often come knocking. Why not apply today, we offer professional assistance.
You are also able to use our unsecured personal loan for any purpose that you need to desire such as Debt Consolidation, taking a holiday, planning a wedding or renovating your home. You could borrow from $5 000 to $50 000.
Here is your next step...
Are you 18 years of age or over, A permanent resident of Australia and do you earn an income of $20 000 a year? If so, you are eligible to apply for a loan offer available to our clients.
We will require the following documents
An Australian driver's license or passport showing your photo
Details of Employment, this is to include the period in which you have been employed with the company, Employer contact details such as telephone numbers and contact person. We will also require your financial status, e.g. payslips, expenses, and assets.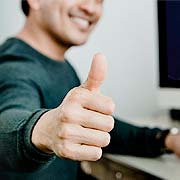 Bankwest is a trusted & reliable provider of car loans
In our review, Bankwest adheres to the compliance criteria in accordance with the National Consumer Credit Protection Act 2009, where the granting the loan will not cause financial distress to the consumer.
Bankwest is a registered credit provider in Australia: ACL 234945
Customer Reviews & Testimonials
"
The calculator tells you just how much you will be paying back on your car loan per month I find that to be the best and that is why I applied for my car loan with them.
Claire C
— Newcastle —
I got the help I needed when I contacted the branch to assist me in a few queries I had with my application form.
Kathy B
— Sydney —
Bankwest Contact
Contact Number
E-Mail
Website
Physical Address
Ground level, 306 Murray Street

Perth

WA

6000

Australia
---
Postal Address
PO Box E237, Perth, WA, 6841, Australia
Opening Hours
Monday

08:30 – 18:00

Tuesday

09:30 – 18:00

Wednesday

08:30 – 18:00

Thursday

08:30 – 18:00

Friday

09:30 – 15:30

Saturday

– Closed

Sunday

– Closed