Bad credit loans up to $15,000
Low-interest starting from 48%
Repayment up to 12 months
In-page navigation
---
Author Spotter. Screenshot of Spotter website.


[Accessed April 5, 2021]
Spotter Loans - We have helped many satisfied clients
Spotter Loans has assisted many clients with bad credit for a long time.
To us, it is great to know that we can change the financial lives of customers by giving them a plan that can assist them during their most difficult time with our bad credit loans. We have gone out of our way to ensure that our customers always get the plan price and a loan they can pay out without encountering any problems.
Practising responsible lending
As much we want to help every client that comes to ask with a financial plea, we can't help customers who don't have enough funds to ensure that their personal loans are always paid up. As such, we are committed to lending money to clients who will be able to pay their loans. We must access the affordability of each customer before we approve a loan. If we see that a customer will not be able to pay off in advance, we don't proceed with the loan application.
As much as we want to be of assistance, it will not bring us any good fruits if we proceed with a loan application under unaffordability circumstances. After a customer, has paid some debts and is in a better financial standing, we will have no problem re-evaluating a client's application process again. If we see that he is in a better financial capacity, we will proceed with the online loan application and approve the loan if the client meets all the terms and conditions as well as the criteria set by us.
Loan amount up to $5,000
Clients are required to complete the online application form. The loan application can only proceed after the bad credit loan application has been submitted.
Supporting documents have to be sent to us after the loan application has been received. We need to verify whether every detail corresponds with what was stipulated on the loan.
How fast can I get approved?
As soon as your supporting documents have been reviewed, we will notify you of the outcome.
How much can I borrow?
Depending on the client's financial situation, we can lend customers a short-term loan amount of up to $5000.
It could be more sometimes, however, all of this will be determined by how the client's financial standing.
How fast will I get my cash?
Depending on the bank you use and the time you applied for the emergency loan, you may get your money within a day of applying.
However, you need to sign for your loan application before we can send the money to your relevant bank account.
Spotter – Bad credit loan
Loan Type

Bad credit loans

Interest Rate

from 48%

Loan Amount

up to $15,000

Repayment

3 months to 12 months
Benefits of Spotter
Flexible repayment terms
Reliable customer service
Loans payout fast
Bad credit loan calculator
Spotter Loans - We have the best deals on loans
Can I repay a loan early without penalty?
Clients are more than welcome to pay their personal or payday loan earlier than the scheduled date. Furthermore, it is good to know that there are no fees incurred from this.
Can I get more than one loan a year?
Clients need to ensure that they settle their first loan before we can grant the application on the next one.
Can I get a loan if I have a bad credit rating?
Bad credit has impaired many clients' financial credit score and we are realistic enough to know this fact. Therefore, clients with a bad credit rating are welcome to apply for a bad credit loan with us.
Will you do a credit check?
The credit checks we perform don't contribute to us proceeding with a loan application or not unless it is evident that a client can't afford to pay out a loan. This is just a mere procedural process of every loan application and shouldn't scare clients.
What documents will you need from me?
90 days of your bank declarations
A detailed revenue and outflow statement. The communication format can be done by electronic means or over the telephone.
A copy of your driver's license (forward-facing & back) or an ID photograph
A utility bill titled to you affirming your housing address.
The following criteria need to be followed if you want a loan with Spotter Loans:
Clients should be functioning in full time or part-time basis
Clients should be over 25 years of age
The clients should earn a salary of more than $30,000 per year
The client should not be on Centrelink benefits
What happens if I can't pay on time?
Should the client have a challenge regarding paying the blacklisted loan on time, he needs to alert us one day before his scheduled date. Furthermore, he will incur penalties for paying the loan at a later stage. It is important to remember that if clients continue to pay their loan late, they will have trouble qualifying for a loan next time.
What our customers are saying
We receive great feedback from our clients who have been assisted by us. We always ensure that we give them a great service so that they will know who they can contact the next time they are in a financial predicament.
A Spotter Loan can be approved even if you have bad credit
We will access your bad credit loan application per your affordability and not per your bad credit history.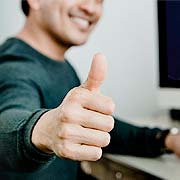 Spotter is a trusted & reliable provider of bad credit loans
In our review, Spotter adheres to the compliance criteria in accordance with the National Consumer Credit Protection Act 2009, where the granting the loan will not cause financial distress to the consumer.
Spotter is a registered credit provider in Australia: ACL 469009
Customer Reviews & Testimonials
"
June 2018
Spotter Loans is my credit provider of choice because they have never failed me when it comes to offering me a loan that suits my affordability.
Mia T
— Maitland —
October 2018
If you looking for a convenient way of applying for a loan, visit the Spotter Loans website today!
William M
— Darwin —
April 2019
I am surprised at the interest rates that Spotter Loans offers! Unbelievably cheap.
Zoe K
— Adelaide —
Spotter Contact
Contact Number
E-Mail
Website