Queenslander's Credit Union
Debt consolidation loans up to $20,000
Low-interest starting from 12.95%
Repayment up to 5 years
In-page navigation
---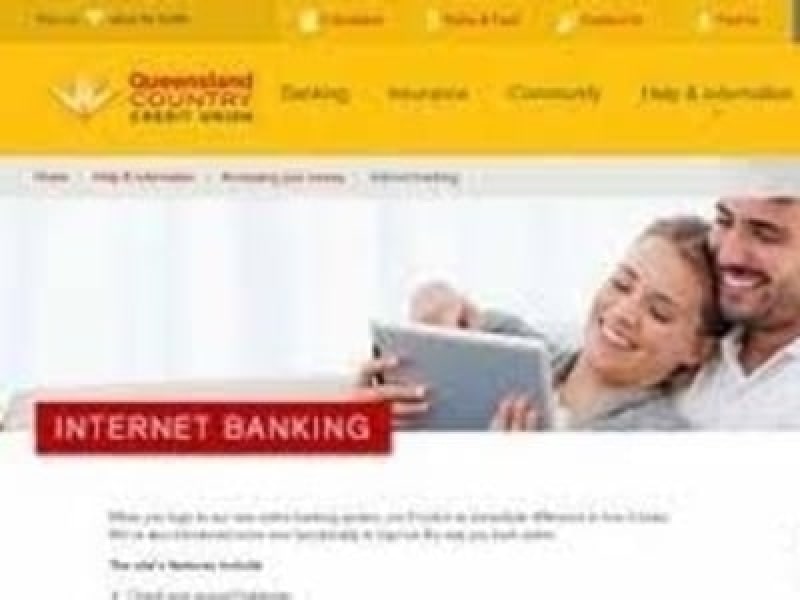 Author Queenslander's Credit Union. Screenshot of Queenslander's Credit Union website.


[Accessed April 7, 2021]
Queenslander's Credit Union – Our debt solutions can help you
We have been providing banking services to our local communities for over 50 years now but Queenslander Credit Union can say with utmost pride that we are not a bank.
Queenslander is owned by our customers and we are 100% Australian. Because there is no need to make massive profits to keep shareholder happy, our main focus is on providing the best possible products and services, whilst giving back to the community.
Personalised banking
To provide banking that is personal is our promise to you. We are customer-owned, and for this reason, we request each of our customers at Queenslander Credit Union to be a part-owner by means of purchasing a $10 membership share. This share will be deducted from your Queenslander account when it is first opened and is refundable if you ever close your membership.
Membership enables you to an equal and a noteworthy opinion in the direction and governance of the Credit Union by joining and voting in our Annual General Meeting.
Your debt becomes one affordable payment
If you are feeling the pressure and being weighed down by multiple credit cards, loans or store cards, perhaps its time to take a load off! We can assist by rolling a number or all your debts into one simple affordable personal loan.
This will alleviate the stresses of the juggling act, plus you will be saving on interest, by giving you a single consistent repayment to look after. If you would like to work out what your repayments will be, visit our personal loan calculator.
What is a personal loan?
A personal loan is a loan that is taken out for your own personal reason; you could use the funds to pay for an overseas holiday, expensive household items, a car, elective surgery, furniture or perhaps a wedding.
Bearing in mind that a personal loan is commonly also used for consolidating your debts onto one package of debts that need to be paid off.
The charms of a personal loan are that they can be approved by financial institutes quite quickly and can be used as debt consolidation loans. Many financial institutions are able to approve or deny a personal loan within one to three banking days, and there are some lenders that can approve a personal loan immediately.
Queenslander's Credit Union – Consolidation loan
Loan Type

Debt consolidation loans

Interest Rate

from 12.95%

Loan Amount

up to $20,000

Repayment

1 year to 5 years
Benefits of Queenslander's Credit Union
---
Queenslander's Credit Union – We have affordable debt solutions
By choosing a secured personal loan you may get yourself the best flexible interest rate possible.
If you are thinking of buying a car, motorbike, caravan or perhaps a boat then this option is ideal for you. Should you have an asset that is acceptable in other words the personal or vehicle loan needs to be secured, then you can use the funds for anything your heart desires.
Unsecured loans
The bank is depending entirely on your earnings to repay the long or short-term loan.
Another option of an unsecured loan is the personal overdraft facility, once you have used the full balance of your savings or transaction account your overdraft amount then comes into play, bearing in mind that there is interest charged on the balance of your overdraft, if you are using your overdraft facility, a monthly fee will be charged in order to maintain the line of credit; but if you are not using the overdraft facility only normal fees for your savings or debit account will be charged.
Benefits
There are no regular service fees.
We offer free redraw through phone and internet banking.
You can make additional payments allowed at any time without paying any penalty fees.
You are able to settle your debt consolidation loan account early.
You have a choice of weekly, fortnightly or monthly repayments.
You can make repayment within 7 years or 5 years if secured by an asset over 5 years old.
These options are available for personal and business use.
You are able to Borrow up to 150% of the price of the asset being used as a guarantee.
The item being purchased does not have to be used as a guarantee (For instance, if you already own a car they want to borrow money to take a trip, you can offer your current car as a guarantee on the loan and borrow funds at a discounted rate for your trip.)
Original home loan
The offer on a home loan offers a low variable rate, home loans don't need to be complex, and it's all about getting back to basics
Home loan features
There are no regular service fees.
The mortgage offset is free.
Extra payments allowed at any time and no penalty to be paid.
We offer free redraw through phone and internet banking.
Choose repayments between weekly, fortnightly or monthly repayments.
Repayment terms up to 30 years.
Available for owner-occupied purposes.
Fixed rate home loan
Picking a fixed interest rate permits you to set your budget in advance and relax knowing your repayments won't increase - even if official interest rates increase.
Customer Reviews & Testimonials
"
November 2018
They helped me sort my debts with a high level of compassion and efficiency.
Patrick W
— Adelaide —
January 2019
The staff are so patient and understanding. When I called customer care to find out more about applying for a consolidation loan, the consultant was so helpful and very kind. I knew I was in the ...
Jasmine H
— Melbourne —
March 2019
I can't thank Queenslander's Credit Union enough for how much they've helped me and my family. I was facing a lot of debt and was worried day and night with how I was going to get through it. I c...
Glenn E
— Perth —
May 2019
I appreciate how everything was explained to me clearly and in full detail.
Koa H
— Sydney —
Queenslander's Credit Union Contact
Contact Number
E-Mail
Website
Physical Address
127 George St

Brisbane

QLD

4000

Australia
---
Postal Address
GPO Box 2219, Brisbane, 4001, Australia
Opening Hours
Monday

09:00 – 16:00

Tuesday

09:00 – 16:00

Wednesday

09:00 – 16:00

Thursday

09:00 – 16:00

Friday

09:00 – 16:00

Saturday

– Closed

Sunday

– Closed