Debt consolidation loans up to $40,000
Low-interest starting from 5.95%
Repayment up to 60 months
In-page navigation
---
Author Mortgage World. Screenshot of Mortgage World website.


[Accessed April 12, 2018]
Mortgage World – A debt relief partner you can trust
Mortgage World Australia first began operations in 2001. Founded by Patrick O'Brien, the institution has assisted clients throughout the Australian market. The business is led by Patrick and his trusted team.
Our company is focused on always ensuring the customer needs are put first and we'll always ensure ample convenience. By doing this, it's allowed us the opportunity to expand on our product offering to offer more than just mortgage loans.
Mortgage World Australia offer their clients convenience
Over time, with the expansion of our service offering, we've partnered up with over 30 lenders to ensure we're able to give our clients the best possible package. As part of this, we're considered competitive as a large part of our initial service offering is free to clients.
Our focus is assisting with mortgage loans and part of this service offering is by getting a free RP data automated valuation and a comparative market analysis report.
This report will tell you whether the value of the property and if what you're expected to pay is a market-related price. We also assist with debt consolidation loans and other personal loans.
Choose between secured and unsecured debt consolidation
For many, the dream of owning your own home and living debt free doesn't have to be as hard as what people make it out to be.
The first step to realizing your dream would be to look at your current financial situation and see how you can consolidate your debt. As part of our service offering, we can assist you with this and get your debt consolidated into one loan.
You make only one monthly affordable payment
There're numerous benefits of considering this, with the largest benefit being, never forgetting a payment again. The last thing anyone wants is to default on their repayments.
We understand that life does happen and some months are more expensive than others, but by consolidating your debt, you'll free up money to go into your dream property or even savings account sooner than you think.
Contact the team at Mortgage World Australia today
With over a decade worth of experience in the industry, our team can assist clients with anything. If you're looking to get your finances back on track, start a new business venture or just looking for some financial advice or a personal loan, be sure to contact our trusted team. If they aren't able to assist you, they'll put you in contact with the correct people.
Mortgage World – Consolidation loan
Loan Type

Debt consolidation loans

Interest Rate

5.95 – 26.95% p/a

Loan Amount

up to $40,000

Repayment

36 months to 60 months
Benefits of Mortgage World
Flexible repayments terms
With our service, you can

become debt-free
Use a home loan to

consolidate debt
Consolidate your debt

onto one payment
---
Mortgage world – Let us show you how you can become debt free
Depending on the amount of debt you have, you can have a repayment option less than what paying each debt off individually. By having all your debt under one debt consolidation loan, you have one service fee and one amount of interest going off.
Secured debt consolidation
A secured loan plan would require you to put up some sort of security to ensure the bank can hold you accountable to maintain your new arrangement. Usually, you'll put your property up as security. With the secured debt consolidation option, you can expect to get a better interest rate.
Unsecured debt consolidation
If you don't own a property, you can still get assistance in getting your debt consolidated as with the unsecured debt consolidation option you don't need to put anything up as security. The only limitation with this option is you can only get assistance with up to $50 000 if you meet the necessary requirements.
Other banking solutions
An alternative option to going under debt consolidation is to take out a personal loan. The principle is the same whereby taking out a loan, you can pay off all your debt and only have one installed coming off your account. For people who don't own property, this can be considered an alternative option to get your finances under control.
Some of the most common reasons for people taking out personal loans include:
Buying a new car, but you don't have sufficient money
Making improvements to your home
The refinancing of another loan you might have
Consolidation of credit cards or loans
Medical or dental procedures
Pay off education bills
The beauty of taking out a personal loan is the interest rate will be a fixed interest rate. By doing this, you don't have to worry about your monthly instalment being changed. This ensures consumers who do take the personal loan out can pay us back.
Taking out a business loan
Whether you want to expand your current business offering or start something new, we can assist you with a business loan as well. The same would apply for the need to purchase new equipment or make upgrades to it.
If you're uncertain as to what type of business loan will be most applicable to what you're trying to achieve, be sure to contact one of our mortgage brokers to see if your business requirements fall into one of these:
Equipment and vehicle finance
Inventory finance
Debtor and invoice finance
Franchisee loans
Unsecured short-term business loan
Commercial real estate loans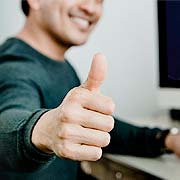 Mortgage World is a trusted & reliable provider of debt consolidation loans
In our review, Mortgage World adheres to the compliance criteria in accordance with the National Consumer Credit Protection Act 2009, where the granting the loan will not cause financial distress to the consumer.
Mortgage World is a registered credit provider in Australia: ACL 389087
Customer Reviews & Testimonials
"
November 2018
I was drowning in debt and didn't think I would be able to get out. Fortunately, after speaking to Mortgage World they came to my rescue with a debt consolidation loan and I've managed to take co...
Jonathan M
— Brisbane —
March 2019
They're understanding and easy to talk to. Very approachable.
Pat R
— Sydney —
February 2019
I'm so grateful to Mortgage World for helping me find a debt consolidation loan that meets my needs. This is what putting your customer's needs first means.
Adele S
— Adelaide —
Mortgage World Contact
Contact Number
E-Mail
Website
Physical Address
---
Postal Address
PO Box 319, Toongabbie, New South Wales, 2146, Australia
Opening Hours
Monday

09:00 – 17:00

Tuesday

09:00 – 17:00

Wednesday

09:00 – 17:00

Thursday

09:00 – 17:00

Friday

09:00 – 17:00

Saturday

– Closed

Sunday

– Closed