Bad credit loans up to $5,000
Low-interest starting from 48%
Repayment up to 12 months
In-page navigation
---
Author Loan Easy. Screenshot of Loan Easy website.


[Accessed April 5, 2021]
Loan Easy - We have fast and affordable loans
Having worked with many Australians, we know how different each family is in terms of costs of living and affordability.
Being people who adore family too, we always ensure that we help each and every client who is seeking financial assistance. We don't guarantee that we will always help but we do guarantee that we will always try to see to it that our customers get a bad credit loan. If we try and we fail, we will advise the client on what to do to get an advance the next time he is willing to try again.
Fully trained credit staff
One of the ways we can ensure that we offer an exceptional service is by hiring competent and skilled staff. We take our job quite seriously and we will never give clients consultants that are not up to par. In order to ensure that clients get the best deal of out our service, our consultants have to ensure that they explain our processes very clearly to them.
No strings attached and no surprises
We will never make you pay more than you should. All the rates and figures that are displayed in your contract will remain the same until your contract seizes.
We are licensed lenders
Our financial operation is legit and registered. Seeing that there are so many scams nowadays, Loan Easy is one of the credit providers that are recognized and registered by law. We are in no position to be giving you ungovernable personal loans and financial advice.
Loan amount up to $5,000
Clients are required to complete an online application form. You need to submit supporting documents after you have submitted your online loan application.
After you have submitted your application, we must review all the documentation you have submitted to us. If we are happy with all the paperwork you have submitted to us, we will approve your loan. If we find any problems, we will let you know as soon as we go through your application.
Cash is deposited into your account
After all the nitty-gritty has been out of the way, the money is deposited into your account on the same business day.
If you applied later in the day, the money will reflect in your bank account on the next business day. If you want to use the money on the same business day, you have to apply for the long or short term loan before 5 pm.
Can I have more than one loan?
We prefer our clients to take one loan at a time. This way, they will have more than enough money to pay their bills.
The last thing we want is to see our customers struggle to meet their financial obligations on time. We want our customers to live a normal life regardless of the bad credit loan they have with us.
How much can I borrow?
Clients can borrow money ranging from $300 - $5000. New members can borrow the minimum amount and as they grow to become existing members, the amount of money they can borrow gets larger.
Loan Easy – Bad credit loan
Loan Type

Bad credit loans

Interest Rate

from 48%

Loan Amount

up to $5,000

Repayment

1 month to 12 months
Benefits of Loan Easy
Apply in 5 minutes
Sign your loan agreement online
Loans are paid out on the same day
Bad credit loan calculator
Easy Loans - Obtain a loan fast with us
If you want to vary your repayment schedule, you are more than welcome to do that. Contact us and we will begin the quick loan process.
Can I pay earlier than the scheduled date?
If you want to settle your loan earlier than the required date, you can do so without any hassles. If you decide to pay your loan earlier, it will give us the right kind of impression of a client. When we work with clients that want to fulfil their financial obligations ahead of time, it makes us take an even greater interest in those clients.
Bad credit
If you have a bad credit history, you can still apply for our bad credit loans. We don't criticize people who were not able to pay their debts before. We believe there could have been a number of reasons that made people subject to bad credit. We are more concerned about the steps they took to change their finances and how they are paying their debts now as opposed to the mistakes that they used to do before. Everyone can be subject to bad credit but it is up to you how you decide to change your fate.
Speak to a real person
Our skilled professionals are always a phone call away to help you with all your emergency loan application process. In fact, they will you through every process until you get to the final stage of getting your money. We aim to give our clients an exceptional service and we trust that our consultants will always be available to assist when they are needed.
Blogs and financial management
We have a variety of articles that can help clients improve their financial skills. Since everybody is looking to spend their money wisely, they will start to think about priorities as opposed to things that are not important. These articles have helped clients change their finances in a drastic way.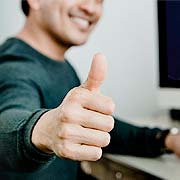 Loan Easy is a trusted & reliable provider of bad credit loans
In our review, Loan Easy adheres to the compliance criteria in accordance with the National Consumer Credit Protection Act 2009, where the granting the loan will not cause financial distress to the consumer.
Loan Easy is a registered credit provider in Australia: ACL 470114
Customer Reviews & Testimonials
"
March 2018
Loan Easy offers the most affordable credit plans.
Jack W
— Sydney —
September 2018
I was given a response within one business day! Thanks Loan Easy.
Ethan W
— Cairns —
March 2019
Applying for a loan at Loan Easy is easy, straight forward and convenient.
Emily T
— Newcastle —
Loan Easy Contact
Contact Number
E-Mail
Website
Physical Address
38 Albert Road

Melbourne

VIC

3205

Australia