Quick loans up to $10,000
Low-interest starting from 17.9%
Repayment up to 18 months
In-page navigation
---
Author Fair Go Finance. Screenshot of Fair Go Finance website.


[Accessed April 6, 2021]
Fair Go Finance - Get a loan in 30 minutes
Fair Go Finance was established to give everyone a fair chance of applying for a short-term loan. Most banks have very strict lending conditions and turn you away if you have a bad credit history.
Our vision is to give every client the ability to apply for a loan no matter what your financial background is. We started our company to help people and that is how we run our business by helping you get the loan you need when you need it with as little stress and hassle as possible.
Increase your creditworthiness
After we grant you the loan we want to continue to help you by guiding you through the process of increasing your creditworthiness and securing your financial future. If you have a good credit score we will be able to reward you by offering you better contract terms. If you are having any problems or you need help during the online loan application process, use our live chat option to get real-time answers to your questions.
Part of the MyBucks Group
In 2017 Fair Go Finance joined the global MyBucks Group. MyBucks operates in 12 African countries and in two European countries and in Australia. MyBucks allows us to use the latest technology to keep your personal information safe and secure.
This technology allows us the process your application quickly and get you an outcome as soon as possible. Our quick loan allows you to borrow $500 and $10,000 and gives you up to 18 months to repay the loan.
Borrow between $500 and $10,000
We offer a large number of loan products including personal cash loans, quick cash loans, small loans, car loans, bad credit loans, bond loans and debt consolidation loans.
All our loans offer easy repayment terms that can be customized to suit you. Quick cash loan allows up to borrow between $500 and $10,000 and gives up you to 12 months to repay the loan.
Online tools
The online calculator allows you to easily select how much you would like to borrow and for how long you need to borrow it for. The calculator will tell you how much you need to repay weekly and how much interest you will be charged.
Use the sliders until you are happy with the terms then click apply and we will process your personal loan application.
Apply online
Applying online saves you time and when you need money in a hurry we know that you don't have the time to sit around wondering if your quick loan application has been approved or not.
We process your application quickly so that we can get you the money that you need quickly and get back to the important things in your life.
Fair Go Finance – Quick loan
Loan Type

Quick loans

Interest Rate

from 17.9%

Loan Amount

up to $10,000

Repayment

1 month to 18 months
Benefits of Fair Go Finance
Innovative lending solutions
Fast loan payouts
Flexible lending options
Fair Go Finance - One of the fastest loan turnaround times
Get your money in 30 minutes
If your emergency loan application has been approved, we will pay the money directly into your account within 30 minutes.
The criteria for applying for one of our loans are as follows:
You need to be 18 years old or older
You need to live and work in Australia
You need to be an Australian citizen
You need to earn at least $500 per week (more than 50% can't be Centrelink benefits)
You need to have a stable job and a bank account that your salary is paid into
Your credit score explained
When you apply for a loan you will be asked to consent to a credit history check in order for us to process your loan. Your credit history is a summary of your financial information.
Your credit score is the score you are given to show how risky it would be to lend you money. The lower your credit score the more likely it will be that your fast loan application is declined. If you have a good credit score you can qualify for a better deal on your loan.
How your credit score works
If your credit score is over 650 this is considered a good credit score and you will easily have your loan application approved.
If your credit score is between 450 and 650 then you have an average credit score and your loan application will most probably be approved.
If your credit score is less than 450 this is seen as a bad credit score and you will need to apply for a bad credit loan.
Bad credit loans
If you have a bad credit score then you may still qualify for a bad credit loan. Our bad credit loans allow you to borrow between $500 and $10,000 with 18 months to repay the loan. If you repay the loan on time then this will increase your credit score and reflect on your credit history. If we can't assist you with a blacklisted loan we will assist you by showing you why your loan application was declined and point you in the right direction for the next time that you apply for a loan.
Contact us
If you would like to speak to one of our consultants please fill in the online contact form and we will call you or use our live chat option.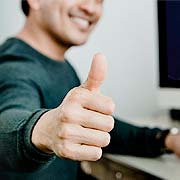 Fair Go Finance is a trusted & reliable provider of quick loans
In our review, Fair Go Finance adheres to the compliance criteria in accordance with the National Consumer Credit Protection Act 2009, where the granting the loan will not cause financial distress to the consumer.
Fair Go Finance is a registered credit provider in Australia: ACL 387995
Customer Reviews & Testimonials
"
The online calculator offered on their website made deciding on a loan amount a lot simpler. Especially since I could find the best repayment amount for my budget that way!
Mark L
— Queenstown —
Fair Go can have the money you need paid into your account within thirty minutes. This means that you will not need to sit around and wait but get the cash you need when you need it most. I am hi...
Miranda S
— Melbourne —
Fair Go Finance Contact
Contact Number
E-Mail
Website
Physical Address
4b Mandurah Terrace

Mundurah

WA

6310

Australia
Opening Hours
Monday

09:00 – 18:30

Tuesday

09:00 – 18:30

Wednesday

09:00 – 18:30

Thursday

09:00 – 18:30

Friday

09:00 – 18:30

Saturday

11:00 – 15:00

Sunday

– Closed