Bad credit loans starting from $5,000
Low-interest starting from 48%
Repayment up to 12 months
In-page navigation
---
Author Lend Me Australia. Screenshot of Lend Me Australia website.


[Accessed September 19, 2018]
Lend Me Australia - We work hard for you
It is very difficult to get a credit provider that is willing to meet your short-term loan needs.
It is normally a compromising situation where the client is expected to find the middle ground around his budget to try and meet the terms and conditions of a lender.
Lend Me Australia operates a little bit different, we do the hard work for you, we ensure that we find you a lender that will listen to your financial pleas and exceed them. After all, we know all the lenders there are to know in Australia.
Bad credit
A lot of lenders prefer working with clients that don't have a bad credit history. However, we can work our magic and make your lender see reason. It is not an easy task to try and persuade a lender to work with customers that have a bad credit history but we have seen to it that such clients never get side-lined but rather be given the same treatment that other clients receive when they apply for a bad credit loan.
There is a way out
Call us miracle workers but we just don't see the reason or rather the fairness in being treated differently. Bad credit is not the end of the world if the customer is willing to start handling their finances properly by ensuring that they always pay their bills on time and never skip payments. This way, they will gradually clear their name from the credit bureau and be given new grace.
Loans up to $5,000
The first step in our online loan application process is applying for the loan through our electronic online system by filling in your details.
Before we approve your loan, there are several verification assessments that are run. We must ensure that the supporting documents that you have given us correspond with the information that you have inserted into your online application.
Money deposited into your bank account
After everything has been checked and we are happy, the bad credit loan will be deposited into your account. If we experience any glitches about your account, we will contact you and verify whatever it is that we have to verify.
In order to qualify for a credit advance plan at 1 Hour Loans, clients need to be:
18 years and older
Employed and not rely on Centre link benefits only
Australian citizen
Active bank account
Lend Me Australia – Bad credit loan
Loan Type

Bad credit loans

Interest Rate

from 48%

Loan Amount

from $5,000

Repayment

1 months to 12 months
Benefits of Lend Me Australia
Reliable unsecured bad credit loans
Great

deals on loans
Flexible

lending options
Bad credit loan calculator
Lend Me Australia - Our loans are paid out fast
We don't make our clients wait for days on end! Some of them need the money urgently.
We work at rapid speed to ensure that they get the personal loan as soon as possible.
Choice of lenders
When you have a choice of lenders to borrow money from, you have a wide range of options to choose from. Lenders don't work the same and as a result, some of them may make you deviate from your budget. However, when you have a choice of choosing the one you prefer, you will be able to pick a lender that has the right payment options for you and your financial standing.
A loan for literally anything
There are no limits with us, you can apply for an emergency loan for any type of emergency that you have. We are solely seeking to help clients with whatever predicament they are facing. We don't ask a lot of questions and certainly don't interrogate our clients; we will give them a loan that they afford at the time. As time goes, they may qualify for bigger loans.
Loan calculator
Although you might be looking for a big sum that will be able to cater for everything, you might realize that your affordability rate is low. Therefore, it is important to make use of the loan calculator so you will have a better idea of the money you can potentially borrow. Furthermore, it is important to be realistic with yourself and your budget. Don't borrow the money you know will be a problem to pay off. Borrow just about enough to cater to your urgent needs; the rest can be taken care of by your salary. Many clients make the mistake of asking for a lot of money with the intention of buying things they don't necessarily need urgently. Always get a payday loan for something that is an emergency and needs to be taken care of urgently and nothing else.
Loan amount
The maximum amount that a client can borrow is $5000.
Terms and conditions
Always read the fine print. Clients that get too excited and forget to read the terms and conditions stipulated on the contact often realize at a later stage that they could have got a loan with lower interest rates.
Blog and tips
We have a variety of articles and guideline tips that will help clients with their finances. They also help clients on choosing which kind of quick loan is right for them and what they should look for when applying for a credit advance plan.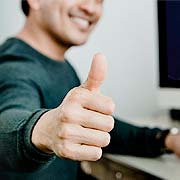 Lend Me Australia is a trusted & reliable provider of bad credit loans
In our review, Lend Me Australia adheres to the compliance criteria in accordance with the National Consumer Credit Protection Act 2009, where the granting the loan will not cause financial distress to the consumer.
Lend Me Australia is a registered credit provider in Australia: ACL 454 556
Customer Reviews & Testimonials
"
October 2018
If you looking for an affordable loan, look no further because Lend Me Australia will always give you a good credit deal.
Richard W
— Perth —
November 2018
Applying for the Lend Me Australia loan was fast, easy and straight forward.
John A
— Bunbury —
March 2019
Lend Me Australia has the most caring consultants. They always go out of their way to ensure that customers get a loan best suited for their budget.
Zoe W
— Melbourne —
Lend Me Australia Contact
Contact Number
E-Mail
Website
Physical Address
---
Postal Address
PO Box 630, Perth, Western Australia, 6872, Australia